Staff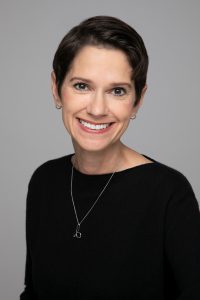 Deanna Dawson, Executive Director
Deanna Dawson is the Executive Director of the Sound Cities Association (formerly Suburban Cities Association), where she works on behalf of 38 King County cities and their over one million residents to create regional solutions through advocacy, education, and mutual support.
Prior to joining SCA in 2011, Dawson was Director of Federal Affairs and Diversity Initiatives for Justice at Stake, a national, bipartisan campaign working to keep our courts fair, impartial, and accountable. Dawson previously served as Executive Director of Snohomish County, Washington, where she oversaw Law & Justice and Human Services, and worked with the Executive and Council to establish policy on matters of public safety, access to justice, housing & homelessness, veterans' services, education, workforce development, and health & vulnerability.
Dawson was elected to the Edmonds City Council in 2001, and reelected in 2005. An active member of the community, Deanna has served in the past on the boards of Big Brothers/Big Sisters of Snohomish County, Washington Women Lawyers, TeamChild, the Snohomish County Center for Battered Women (now Domestic Violence Services of Snohomish County), and the National Women's Political Caucus. She has been recognized for her efforts in the community and the legal profession by Soroptimist International of Sno-King, who honored her with the "Making a Difference for Women Award" in 2006, and Washington Women Lawyers, who honored her as "Chapter Member of the Year" in both 2002 and 2005.
Deanna was born and raised in Washington State, and holds a law degree from the University of Washington School of Law. She has practiced law in both the private and public sector, and her legal experience includes criminal and civil litigation; defending the rights of accused persons as a public defender; protecting the rights of victims as a domestic violence special prosecutor; representing at-risk youth in order to ensure their access to education, health care, and housing; working as a staff attorney at the Washington State Court of Appeals; and serving for nearly a decade as a Judge pro tem.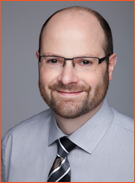 Brian Parry, Policy Director
Brian Parry joined Sound Cities Association as a Senior Policy Analyst in November 2016. Brian was born and raised in the Puget Sound and graduated from the University of Washington in 2001 with a degree in History and Political Science. Prior to joining Sound Cities Association, Brian worked for Snohomish County government where he worked with the County Executive and Council to develop and implement policies related to growth management, transportation, utilities, energy and sustainability, housing, and workforce development. Brian has served as representative on a variety of local policy committees, including the Snohomish County Workforce Development Council, the Conservation Futures Advisory Board, and the Brightwater Air Quality Advisory Board. Before joining Snohomish County, Brian worked in government affairs at the state and local level and also as a legislative analyst in the Washington State Senate.
Leah Willoughby, Director of Finance and Administration
Leah Willoughby joined Sound Cities Association as Administrative Services Manager in May, 2019. Leah is originally from Columbus, Ohio. Prior to working at SCA, she worked for the College Success Foundation in Bellevue, where she served as Operations Manager. Leah has a B.A. in English, a Masters Degree in Professional Writing, and a Certificate in Grant Writing and Nonprofit Management.
Kazia Mermel, Policy Analyst
Hali Willis, Policy Analyst